**

listen!
**
archives
**
schedule
**
radio station affiliates
**
show playlists
**
the witch doctors
**
dig our sponsors
**
visit cool links
**
get on the email list
**
contact us
A few of the blues scientists I've hooked up with along the road...
The Field Marshal of Marketing for The Bone Conduction Music Show, The Lovely Linda. She is by far the biggest celebrity on record today. And she is a Wendy Ward Charm School Graduate. This chick is all the way live and in full effect.
Main man, Unknown Hinson wants you to have his baby. Never forget that the future is unknown.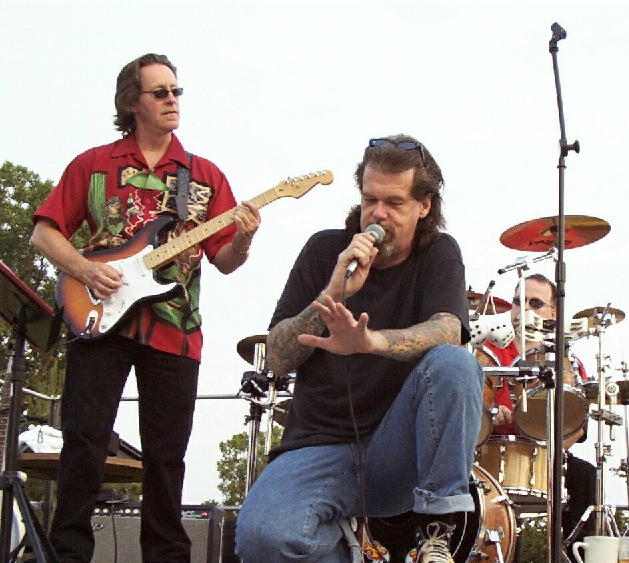 Reverend Billy C. Wirtz breaking a sweat (for minimum wage) with The Witch Docotors.
Freeway kicking back and watching television in The Elmore James Memorial Production Facility at The Blues Compound of Love.
Eddy Clearwater with full-on indian wig, backstage at Blue Sunday in waaaaaaaaaay up northern Michigan. Eddy is one of the real good guys.
Thayrone Wheatstraw, head of the powerful Wheatraw crime family, meeting with Jerry Del Guidice of Blind Pig Records.
DJ Dell, famous for being too cool for school and a purveyor of Fago red pop.
Madcat, Thayrone X, and Mr. Downchild getting psyched, pumped up, and ready as anybody can be to deliberate over the blues.
Backstage with Joe Weaver, Sean Carney, and Mark Arshack...you can tell we all have class by the port-a-john we carry with us at all times. Chicks dig that.
Anybody with a Kalishnakov full of vodka is okay with me, and Luke from Blind Pig Records is okay with me (and he has a Kalishnakov full of vodka, or did until we drank it dry).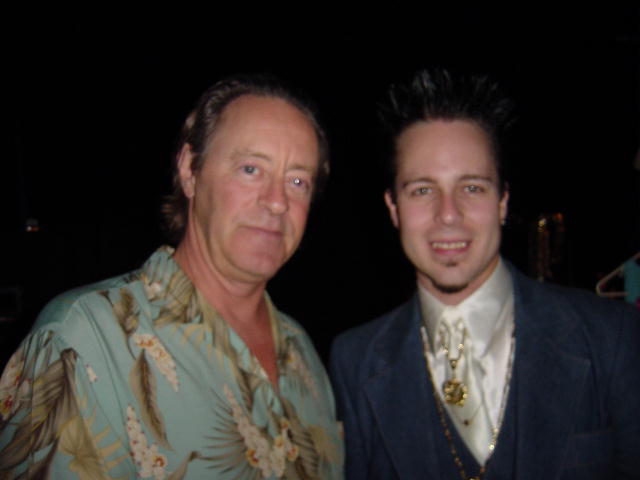 Nick Curran is one serious in-the-alley cat, he knows what blues time it is. You should too--buy his cool ass records, buy a bunch of them.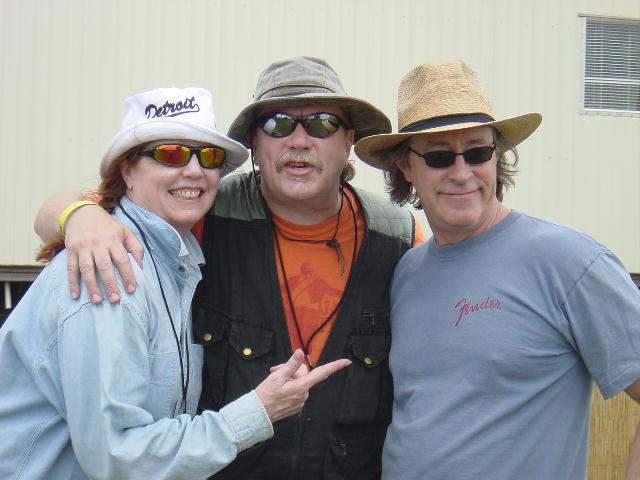 You never know when you're going to run into Big City Blues Magazine's Bob and Shirley Mae. I did at The New Orlean's Jazz and Heritage Festival.
Wild ass Michael Katon taking time out to lay down a strong groove at The Bone Conduction Music Show Wednesday Night Hump Day Happy Hour Party.
Johnny Bassett, a blues gentlemen and a half.


Remember, we care, and we can help!
Back to The Bone Conduction Music Show home page.

home
**
listen!
**
archives
**
schedule
**
radio station affiliates
**
show playlists
**
the witch doctors
**
dig our sponsors
**
visit cool links
**
get on the email list
**
contact us