**

listen!
**
archives
**
schedule
**
radio station affiliates
**
show playlists
**
the witch doctors
**
dig our sponsors
**
visit cool links
**
get on the email list
**
contact us

Breakfast any time day or night featured on The Bone Conduction Music Show
No serious bar closing outing would be complete without a 3:00 AM trip to Ypsilanti's finest four star coney dog steak and egg joint, Abe's Coney Island Restaurant. I'll have two eggs over easy, a side of hashbrowns, four link sausage, whole wheat toast, and keep the black coffee coming until I pass out. And could you turn up the juke box on your way into the kitchen?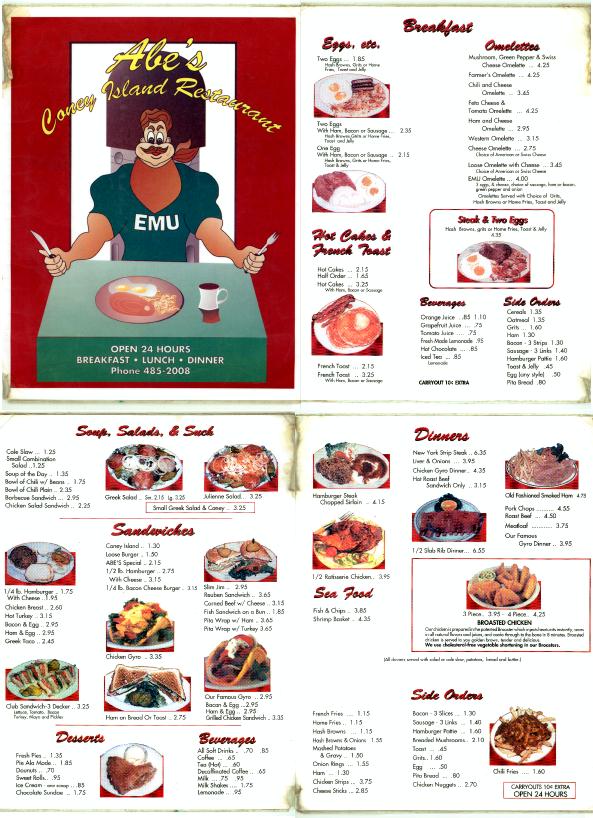 Remember, we care, and we can help!

Back to The Bone Conduction Music Show home page.

home
**
listen!
**
archives
**
schedule
**
radio station affiliates
**
show playlists
**
the witch doctors
**
dig our sponsors
**
visit cool links
**
get on the email list
**
contact us